ASTM A588 GR A Corten Steel Plate Supplier
Corten Steel ASTM A588 Grade A Supplier, ASTM A588 Plate Supplier, ASTM A588 Sheet Supplier, A588 Corten Steel Plates, ASTM A588 GrA weathering steel plate, ASME SA588 Gr A Plate Supplier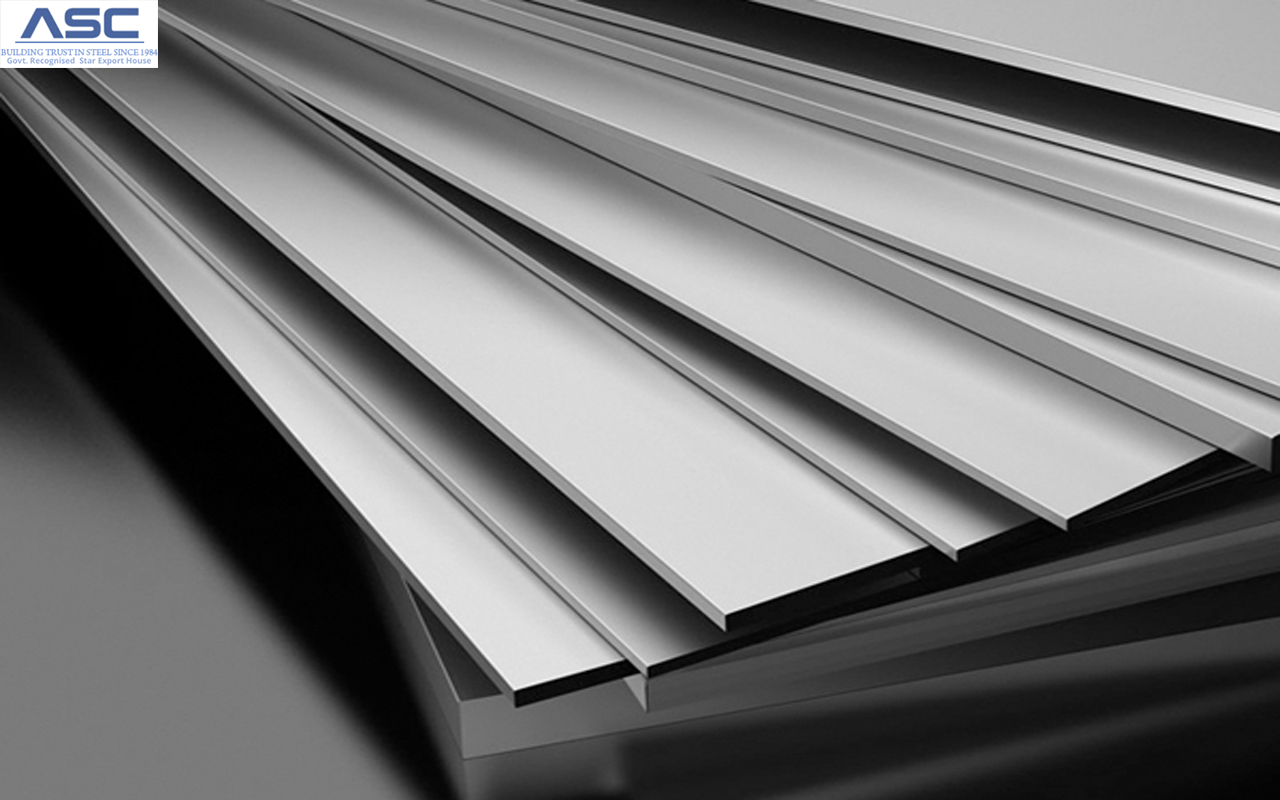 What is ASTM A588 GR.A/B Steel Plate?
ASTM A588 GR.A/B PLATES are steel plates that meet the ASTM A588 standard. Even though they are made of structural steel, these plates are stronger and have fewer alloys. Rexton steel & alloys makes and sells the steel plates that meet this grade specification. These are the well-known people who trade and sell the best products. The mills and ores that are connected to Rexton steel get the best alloys, which are used to make steel plates with more abilities. The high-quality raw materials that were used to make these plates have made the product work better. The plates of steel have a minimum yield point of 50 ksi. These plates have a higher yield strength and a higher tensile strength. They also have a higher ability to stretch. They are more resistant to stress corrosion and can be easily fixed if they crack or get holes.
Amardeep is one of the leading ASTM A588 Corten Steel Supplier, Exporter & Manufacturer. ASTM A588 Grade A and A588 Grade B have improved corrosion resistance over standard carbon steel due to the formation of a protective oxide film on the metal's surface, which slows down further corrosion. Both are high-strength low-alloy weathering steels with 50,000 minimum yield strength, which enables for cost savings by allowing for the construction of lighter sections into buildings.

These steels are primarily intended for use in unpainted applications where maintenance expenditures, such as painting, are reduced. Weathering steels have been utilised in a number of applications since their introduction, including bridges, rail carriages, cranes, transmission towers, highway poles, chemical plants, factories, and real health medical shipbuilding.

The unpainted version of A588 can be used for many things. When exposed to the air in the right way, A588 has a much better resistance to atmospheric corrosion than carbon steels like A36 and A572-50, with or without copper.
ASTM A588 Corten Steel Plate & Sheet Specification
Specifications

ASTM / ASME

HSN Code
10MM - 72083740
6MM - 72083740
4MM - 72083840
Thickness

2-460mm , Steel Plate Width: 1500-3200mm

Specialize

Shim Sheet, Perforated Sheet, B. Q. Profile.

Length

6000-12000mm

Form

Coils, Foils, Rolls, Plain Sheet, Shim Sheet, Perforated Sheet, Chequered Plate, Strip, Flats, Blank (Circle), Ring (Flange)

Finish

Hot rolled plate (HR), Cold rolled sheet (CR), 2B, 2D, BA NO(8), SATIN (Met with Plastic Coated)

Hardness

Soft, Hard, Half Hard, Quarter Hard, Spring Hard etc.

Grade

Corten Steel ASTM A588 GR.A
ASTM A588 Corten Steel Plate & Sheet Chemical Composition
Grade ASTM A588 GR.A
C
Mn
Cr
Si
N
Su
Cu
Ph
Ni
0.19 Max
0.80-1.25
0.40-0.65
0.30-0.65
0.010
0.040
0.25-0.40
0.05
0.05
ASTM A588 Corten Steel Plate & Sheet Mechanical Properties
Grade
Thickness
Yield Strength ReH[N/mm2]transv.min
TensileStrength Rm[N/mm2]transv
ASTM A588 GR.A
0mm-100mm
340 KPa
480 KPa
102mm-127mm
320 KPa
460 KPa
127mm-203mm
290 KPa
430 KPa
ASTM A588 is used For:
• Pedestrian Bridges
• Highway Bridge Girders and other bridge components
• Shipbuilding
• Tanks
• Railcars and Containers
• Fencing
• Sculptures

Application Industries For Corten Steel ASTM A588 Grade A Plate & Sheet -
| | | | | |
| --- | --- | --- | --- | --- |
| Petrochemical | Oil & Gas | Paper | Refineries | Nuclear Power |
| Cement | Sugar | Power Plant | Fertilizers | Breweries |
| Chemical | Petrochemical | Shipbuilding | Defence | Mining |
| Steel Plant | Construction | Oil Mills | Paper | Engineering Co. |
ASTM A588 Grade A Equivalent -
| | | | | |
| --- | --- | --- | --- | --- |
| ASTM | GermanyDIN,WNr | EnglandBS | ItalyUNI | EuropeEN |
| A588GrA | WTSt 52-3 | WR 50 C | Fe 510 D2K1 | S355J2G1W |
Other Types -
| | |
| --- | --- |
| Corten Steel ASTM A588 Gr A Plate Supplier | Corten Steel ASTM A588 Gr B Plate Exporter in India |
| ASTM A588 Grade B Weather Resistant Steel Plates | A588 GrA Hot Rolled Weather Resistant Steel Plate |
| ASTM A588 Gr A Corten Steel Plate Distributor | ASTM A588 GR.A/B Hot-Rolled Steel Plates Dealer |
| ASTM A588 Gr B Corten Steel Plate Manufacturers | A588 GR A/B Weathering Steel Plates Stockholder |
| A588 GR A/B High-Strength Low-Alloy Structural Steel Plate | Industrial ASTM A588 GR.A/B Plates Trader in India |
| ASTM A588 Grade A / B HSLA Plates Stockists | ASTM A588 GR.A/B Corrosion Resistant Steel Plate |
| ASTM A588 GR.A/B weather resistant steel grade Plate | A588 GR.A/B Hot Rolled Structural steel plate |
Our Other Products -
Countries we supply and export ASTM A558 GR A Corten Steel Plates & Sheet
Namibia, Kazakhstan, Belarus, Kenya, Japan, India, Turkey, Finland, Gambia, Taiwan, Iran, United States, Ireland, Bangladesh, Canada, Mexico, Egypt, Israel, Bulgaria, Germany, South Africa, Australia, Greece, Vietnam, Lebanon, Thailand, Hungary, Bhutan, Poland, Ecuador, Austria, Puerto Rico, Argentina, Kuwait, Spain, South Korea, Venezuela, Algeria, United Arab Emirates, Czech Republic, Sri Lanka, Jordan, Oman, Chile, Chile, Iran, Ghana, Belgium, New Zealand, Romania, Zimbabwe, Italy, Serbia, Switzerland, Slovakia, Croatia, Saudi Arabia, Trinidad & Tobago,Tunisia, Poland, Hong Kong, Nepal, Peru, Ukraine, Nigeria, France, Tibet, Indonesia, Morocco, Iraq, Denmark, Yemen, Malaysia, Portugal, Mexico, Singapore, Bolivia, Pakistan, Russia, Brazil, Bahrain, Norway, Azerbaijan, Angola, Philippines, Gabon, Lithuania, Afghanistan, Macau, Nigeria, Libya, Qatar, Netherlands, Mongolia, United Kingdom, Estonia, Costa Rica, Colombia, Sweden.
Cities we supply and export ASTM A558 GR A Corten Steel Plates & Sheets
Sydney, Mumbai, Doha, Dammam, Ulsan, Vadodara, Manama, Lagos, Kuwait City, Kolkata, Vung Tau, Kuala Lumpur, Pimpri-Chinchwad, Dubai, Hyderabad, Indore, Geoje-si, Bangkok, Haryana, Bogota, Petaling Jaya, Coimbatore, Calgary, Lahore, Visakhapatnam, Jaipur, Gurgaon, Moscow, Mexico City, Istanbul, Edmonton, Milan, Courbevoie, New York, Port-of-Spain, Baroda, Algiers, Houston, Ahmedabad, Muscat, Chandigarh, Melbourne, Los Angeles, London, Busan, Hanoi, Colombo, Secunderabad, Seoul, Al Khobar, Al Jubail, Nashik, Atyrau, Thiruvananthapuram, Rajkot, Tehran, Montreal, Jakarta, Ernakulam, Ahvaz, Karachi, Faridabad, Kanpur, Granada, Cairo, Hong Kong, Sharjah, Chiyoda, Rio de Janeiro, Gimhae-si, Aberdeen, Noida, Jamshedpur, Howrah, Brisbane, Chennai, Bhopal, Riyadh, Singapore, Ludhiana, Thane, Nagpur, Ranchi, Pune, La Victoria, Ho Chi Minh City, Madrid, Surat, New Delhi, Bengaluru, Navi Mumbai, Santiago, Toronto, Dallas, Perth, Caracas, Ankara, Jeddah.