En 10305 3 E190 Tubes Supplier
BS EN 10305-4 Steel Tubes For Precision Applications Seamless Cold Drawn Tubes for Hydraulic And Pneumatic Power exporters, BS EN 10305-3 Steel Tubes For Precision Applications Welded Cold Sized Tubes Manufacturer.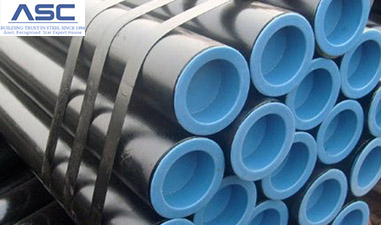 What is EN 10305-3 E190 tubes?

BS EN 10305-3 is the standard specified outside diameter ≤ 193,7 mm. 12 000 m tube with an outside diameter of 40 mm and a wall thickness of 1,5 mm, made of steel GR.

EN 10305-3 specifies the technical delivery conditions for welded cold sized steel tubes of circular cross section for precision applications. It can also be applicable to non-circular (excluding square and rectangular) cross sections. Tubes according to EN 10305-3 are characterized by having precisely defined tolerances on dimensions and a specified surface roughness. Typical fields of application are in the vehicle, furniture and general engineering industries.
Manufacture: the tubes shall be manufactured from steel strip by electric welding. The tubes shall not include welds used for joining lengths of flat rolled strip prior to forming the tube, except for coiled tubes which may be supplied in the delivery conditions +A and +N. Surface conditions: S1 (black); S2 (pickled); S3 (cold rolled); S4 (coated to an agreed condition). The surface conditions S1 and S3 apply for the strip. The surface condition S2 and S4 may apply for the strip or the tube.
EN 10305 E190 Chemical Composition
Steel Grade
Mass Percent
Grade
NO.
C Max.
Si Max.
Mn Max.
P Max.
Sb Max.
Al Min.
E215
1.0212
0.10
0.05
0.70
0.025
0.025
0.025
E235
1.0308
0.17
0.35
1.20
0.025
0.025
-
E355
1.0580
0.22
0.55
1.60
0.025
0.025
-
EN 10305-E190 Mechanical Properties
Grade
Mechanical Properties
+C
+LC
+SR
+A
+N
Rm (Mpa) min
A % min
Rm (Mpa) min
A % min
Rm (Mpa) min
ReH (Mpa) min
A % min
Rm (Mpa) min
A % min
Rm (Mpa) min
ReH (Mpa) min
A % min
E215
430
8
380
12
380
280
16
280
30
290-340
215
30
E235
480
6
420
10
420
350
16
315
25
340-480
235
25
E355
640
4
580
7
580
450
10
450
22
490-630
355
22
1. Rm: tensile strength; ReH: yield strength; A: elongation
2. +C:Cold drawn/hard
+LC:Cold drawn/soft
+SR:Cold drawn and stress relieved
+A:Annealed
+N:Normalized
BS EN 10305-4 Steel Tubes For Precision Applications Seamless Cold Drawn Tubes for Hydraulic And Pneumatic Power exporters.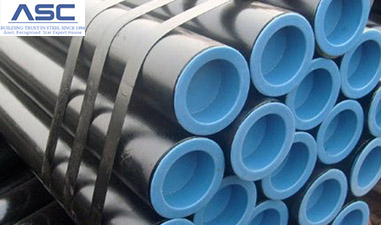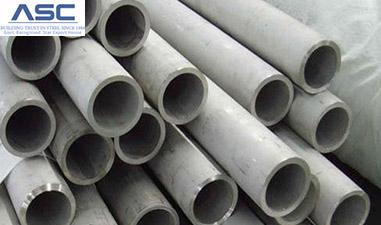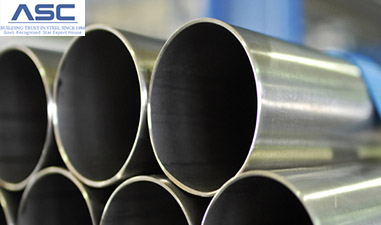 We Export To
New Zealand, Ukraine, Brazil, Azerbaijan, Angola, United Kingdom, Philippines, Oman, France, Algeria, Macau, Sri Lanka, Tibet, Norway, Mexico, Venezuela, Denmark, Russia, Bhutan, Estonia, Austria, Vietnam, Argentina, Turkey, Greece, Romania, Bahrain, Bangladesh, Afghanistan, Italy, Poland, Zimbabwe, Thailand, India, Kenya, Ecuador, Puerto Rico, Nepal, Malaysia, Bulgaria, Libya, Slovakia, Chile, Serbia, Australia, Poland, Iran, Costa Rica, Peru, South Korea, Iraq, Iran, Indonesia, Spain, Trinidad & Tobago,Tunisia, Qatar, Japan, Canada, Taiwan, Yemen, Mongolia, Czech Republic, Israel, Ghana, Egypt, Nigeria, Saudi Arabia, United Arab Emirates, Namibia, Hungary, South Africa, Hong Kong, Croatia, Colombia, Lebanon, Nigeria, Portugal, Finland, Pakistan, Jordan, Sweden, Belgium, Gambia, Lithuania, United States, Chile, Bolivia, Germany, Singapore, Ireland, Gabon, Kuwait, Switzerland, Mexico, Belarus, Kazakhstan, Morocco, China, Netherlands.
We Supply to
Kolkata, Madrid, Al Khobar, Sharjah, Perth, Haryana, Montreal, Navi Mumbai, Ranchi, Chiyoda, Toronto, Atyrau, Sydney, Petaling Jaya, Thiruvananthapuram, Bengaluru, Brisbane, Lagos, Tehran, Caracas, Melbourne, Ludhiana, Ahvaz, Algiers, Doha, Kuwait City, Istanbul, New Delhi, Aberdeen, Ankara, London, Howrah, Bogota, Ahmedabad, Noida, Singapore, Surat, Calgary, Cairo, Jaipur, Thane, Vung Tau, Port-of-Spain, Riyadh, Santiago, Hanoi, Colombo, Ernakulam, Mumbai, Jakarta, Dubai, Seoul, Karachi, Manama, Kuala Lumpur, Los Angeles, Chennai, Houston, Baroda, Geoje-si, Indore, Jamshedpur, Dammam, Ho Chi Minh City, Courbevoie, Vadodara, Lahore, Edmonton, Rio de Janeiro, Nashik, Muscat, Bangkok, Pune, Jeddah, Hong Kong, Visakhapatnam, Secunderabad, Dallas, Moscow, Gimhae-si, Milan, Ulsan, Coimbatore, Granada, Abu Dhabi, Kanpur, Faridabad, Busan, Mexico City, New York, Al Jubail, Gurgaon, Chandigarh, Nagpur, Rajkot, Pimpri-Chinchwad, Hyderabad, Bhopal, La Victoria.