DIN 2391 ST37 Steel Pipe | Carbon Steel Seamless Pipe
DIN 2391 ST 37 Welded Pipe, DIN 2391 ST 37 Seamless Pipe manufacturer, Supplier of ST37.0 p235tr1 Round Pipe, ST37.0 DIN 2391 Hydraulic Pipe, DIN 2391 ST 37 Rectangular Pipe, Check DIN 2391 ST 37 Square Pipe Specification Chart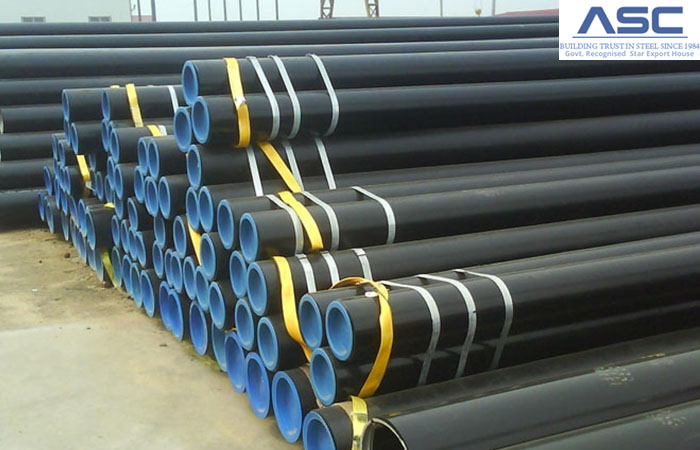 Amardeep Steel is leading supplier of DIN 2391 ST37 Carbon Steel Seamless Pipe. ST37 pipes are made of low-carbon steel. The chemical composition of the DIN 2391 ST37 Pipe is silicon, carbon, manganese, sulfur, and phosphorus. The design of these pipes makes them very resistant to corrosion and oxidation. The mechanical properties of the ST37 Seamless Pipe are very good. The tensile strength of these pipes is at least 420 Mpa, and the yield strength is at least 315 Mpa. The ST37 Seamless Steel Pipe is very strong because there are no seams or welds in it. They come in sizes ranging from 4mm to 60mm on the outside and from 0.5mm to 8mm on the inside. In hydraulic systems, ST 37 NBK Honed Tube is an important part. The abrasion-resistant rocks used to polish these tubes give them a good finish and make them very hard. The ST37 Tube is used a lot in construction, oil and gas refineries, transportation, building, the petrochemical industry, and other places. We have more DIN 2391 ST37 Pipe in stock than anyone else in India. We keep some of the best products in stock and sell them at reasonable prices.
Pieces of steel are welded together to make the DIN 2391 St37.4 NBK Welded Tube. These tubes last a long time and come in one random size, two random sizes, or a custom size. DIN ST37 Seamless Tube is easy to work with when flanging or bending. These tubes are very good at what they do and don't cost much. They come in sizes as long as 6000mm. Mild Steel ST 37 Seamless Steel Tubes have between 0.30% and 0.60% carbon in them. These tubes can be stretched out by 14% without being hard to work with. Different shapes can be made out of these tubes. The ST37 DIN Seamless circular tubes are the most popular choice because they can handle stress very well. There are many ways to use these pipes in building structures. DIN 2391 ST37 Carbon Steel Due to the 90-degree angle in the tube run, plain-end seamless steel tubes are used in piping systems with small diameters. Slip-on flanges and socket-weld connections in the system make it easy to connect these tubes. The ST37 S235 Cold Finished Tube can be used in systems that are either very hot or very cold. You can get these tubes in all schedules, and they can be coated or galvanized to protect them even more. The ST37.0 Piping Material is used in harsh conditions and places with a lot of wear and tear. The pipes and tubes made from this material are strong and durable. When we make the best products in this grade, we use the most up-to-date technology and the best ST37 Steel Material.

The DIN 1.0037 Annealed Tube doesn't rust or wear down easily. These tubes are very flexible and easy to work with. In addition to this, they are also good magnets. The ST37.8 Precision Steel Tube is a special kind of tube in the steel tube grade. These tubes are made so that their sizes are very accurate and their strength is improved. DIN 17100 St 37-2 Seamless Precision Steel Tubes are resistant to corrosion well. These tubes don't leak and are used in many systems in homes and businesses. They can be rolled out either hot or cold. After hot rolling, the DIN 17100 St 37-3 cold drawn high precision seamless tube is cold rolled. Through this process, the tubes can be made to have better qualities and a better finish. All of our products, including the DIN 2391 ST37.4 Steel pipes, can be made to fit your needs in terms of shape and size. Contact us if you have any questions or want to know more about our 1.0037 Steel Smls Pipe.
DIN 2391 ST37 Steel Pipe Specification
| | |
| --- | --- |
| Standard | DIN 2391 |
| Grade | ST37 |
| Size | OD (4-190mm) x WT (0.5-15mm) |
| Outer Dimensions | 4.0mm – 60.0mm |
| Wall Thickness | 0.5mm – 8 mm |
| Length | max 6000mm |
Frequently Used DIN 2391 ST37 Welded Pipe Types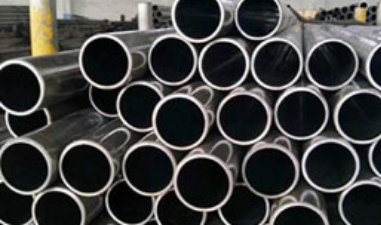 Seamless DIN 2391 ST37 Honed Pipe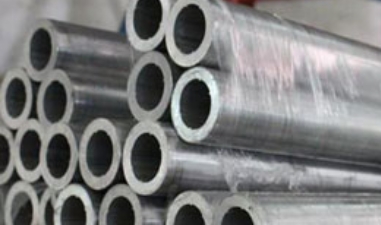 Seamless steel pipe DIN 2391 ST37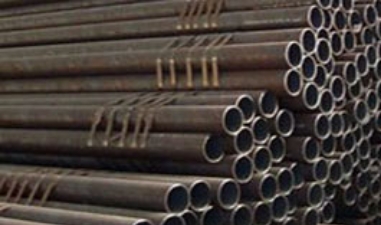 ST37 Precision Seamless Steel Pipe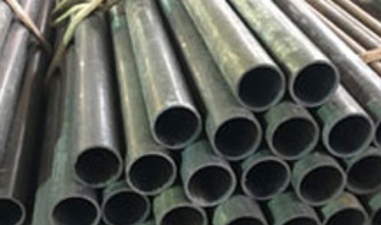 DIN 2391 ST37 OD 5mm customized pipe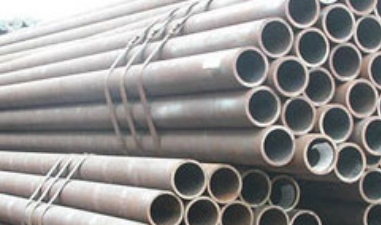 Hot Rolled Carbon Steel Seamless Pipe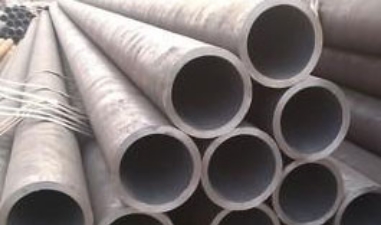 DIN 2391 ST37 alloy steel pipe
ST37 Seamless Pipe Chemical Composition
| | | | | | | |
| --- | --- | --- | --- | --- | --- | --- |
| Standard | Grade | C | Si | Mn | P max | S max |
| DIN2391 | St37 | ≤0.17 | ≤0.35 | ≥0.35 | 0.04 | 0.04 |
ST37 Seamless Steel Pipe Mechanical Strength
Cold drawn(Mandatory)

Cold drawn(Soft)

Cold Drawn and Stress Release

Anneal

Normalizing

BK1)

BKW1)

(BKS)

(GBK)1)

(NBK)1)

Grade

Tensile

Elongation

Tensile

Elongation

Tensile

Yield point

Elongation

Tensile

Elongation

Tensile

Yield point

Elongation

N/mm2

%

N/mm2

%

N/mm2

N/mm2

%

N/mm2

%

N/mm2

N/mm2

%

St37

480

6

420

10

420

315

14

315

25

350~480

235

25
Tolerance of Mild Steel ST 37 Seamless Steel Tubes
| | | | | | | |
| --- | --- | --- | --- | --- | --- | --- |
| Standard | Grade | C | Si | Mn | P max | S max |
| DIN2391 | St37 | ≤0.17 | ≤0.35 | ≥0.35 | 0.04 | 0.04 |
Carbon Steel DIN 2391 ST37 Pipes Application Industries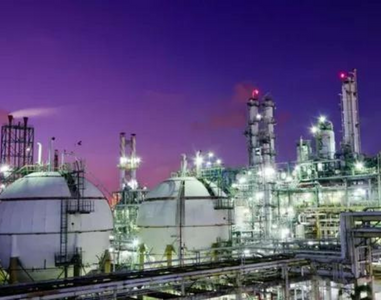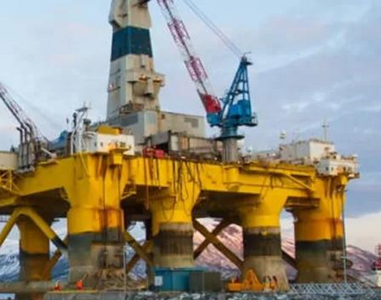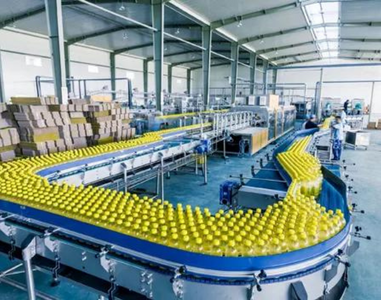 Food Processing Industries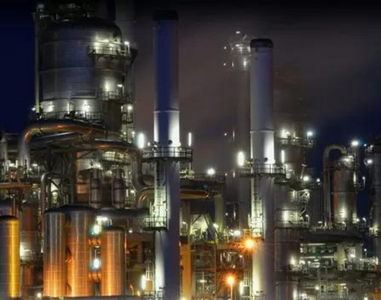 Packing Of DIN 2391 ST37 Pipes Carbon Steel Materials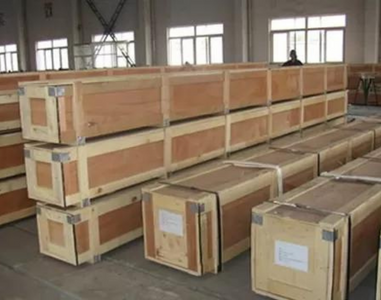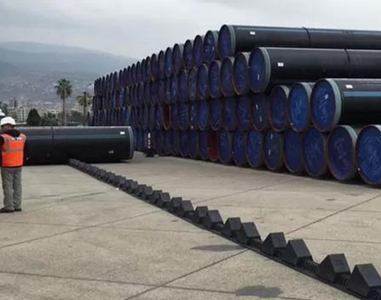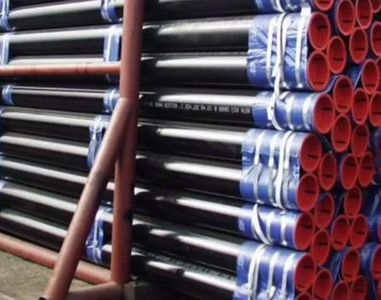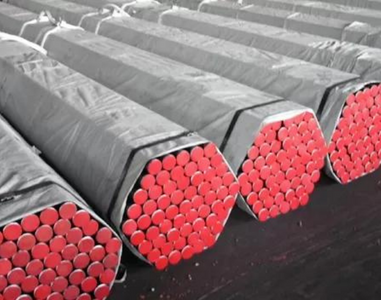 We Export To
Mexico, Afghanistan, Italy, Switzerland, Czech Republic, Algeria, Angola, Brazil, Poland, Colombia, Slovakia, Trinidad & Tobago,Tunisia, Chile, Bahrain, Iran, Indonesia, Libya, Croatia, Austria, Norway, Estonia, Belarus, Philippines, Mexico, China, Hungary, Iraq, Jordan, Bolivia, South Africa, Australia, Chile, Israel, Bhutan, Hong Kong, Germany, Poland, Kazakhstan, Spain, Macau, Pakistan, Sri Lanka, Lebanon, Namibia, Sweden, Qatar, Kuwait, Canada, Gambia, Greece, Ukraine, United Arab Emirates, Puerto Rico, Turkey, New Zealand, Oman, Netherlands, Venezuela, Finland, Argentina, United Kingdom, Yemen, Nigeria, Nigeria, Portugal, India, South Korea, Tibet, Malaysia, Peru, Russia, Denmark, Ghana, Singapore, Bulgaria, Iran, Morocco, Ecuador, Gabon, Costa Rica, Azerbaijan, United States, Taiwan, Belgium, Lithuania, Thailand, Bangladesh, Japan, Egypt, Saudi Arabia, Mongolia, Romania, France, Serbia, Ireland, Nepal, Vietnam, Kenya, Zimbabwe.
We Supply To
Brisbane, Indore, Navi Mumbai, New York, Haryana, Gimhae-si, Los Angeles, Moscow, Milan, Nagpur, La Victoria, Baroda, Tehran, Atyrau, Kolkata, Granada, Coimbatore, Port-of-Spain, Abu Dhabi, Nashik, Algiers, Gurgaon, London, Courbevoie, Surat, Al Jubail, Lagos, Hyderabad, Muscat, Madrid, Noida, Howrah, Mumbai, Ernakulam, Secunderabad, Riyadh, Jaipur, Thiruvananthapuram, Jeddah, Ludhiana, Mexico City, Ahvaz, Aberdeen, Dammam, Dubai, Visakhapatnam, Busan, Petaling Jaya, Al Khobar, Karachi, Kuwait City, Sydney, Vung Tau, Rajkot, Ahmedabad, Caracas, Bhopal, Thane, Sharjah, Pimpri-Chinchwad, Chennai, Pune, Bogota, Seoul, Montreal, Faridabad, Istanbul, Houston, Hong Kong, Jamshedpur, Jakarta, Ulsan, Bangkok, Singapore, Manama, Melbourne, Edmonton, Rio de Janeiro, Colombo, Dallas, Ankara, Chiyoda, Vadodara, Lahore, Kuala Lumpur, Geoje-si, Chandigarh, Calgary, Doha, Hanoi, Santiago, Bengaluru, Ho Chi Minh City, Cairo, New Delhi, Perth, Ranchi, Toronto, Kanpur.