Amardeep Steel Centre produces the super austenitic SS 904L
by Shbham Paul
---
Posted on September 5, 2018 at 5:00 PM
---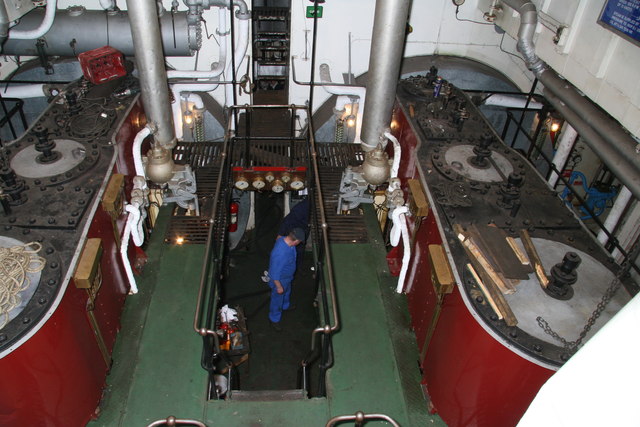 ---
Heavy metals like iron have been the stepping stones of civilisations. With the development of technologies and sciences, advanced manufacturing techniques started coming up and today different compositions of steel can be found today. The development of every nation in the world requires sophisticated steel industries. Amardeep Steel Centre is one of those pioneers in the manufacture of different metal and alloy products. It is a huge industry that does not only deal in the production of steel and iron alloys. Titanium and its alloys, tantalum, nickel, monel, Inconel and various other alloys and metals are used for creating different metal structures and equipment.
Amardeep Steel Centre is one of the key players in the global market in manufacturing, subcontracting, importing, exporting and stocking industrial raw materials and other process equipment. Piping solutions, special products, process equipment and machinery are produced here. The company is on its way to becoming the star exporter and the most demanded supplier in the global market by continuing on its path of providing the highest quality products and services.
What are the products that are manufactured here?
Sheets, plates and coils made of stainless steel are available in any dimension required. These products find use in different industries and other sophisticated items. There are different grades of steel in which these products are available that include SS 304 and SS 304L, SS 316 and SS 316L, SS 310 and SS 310S. Ensuring the best quality is one of the fundamental features of this company. ASTM A240 or ASME SA240 standards are maintained. The size varies from 1/4" to 4" while the thickness lies somewhere between 4 mm and 100 mm. Shim sheets, perforated sheets and B.Q. profiles are some of the specializations. SS 202, 304, 304L, 304H, 309, 310S, 316, 316L, 316Ti, 316 LN, 317L, 321, 347, 409, 410, 420, 430, 446 are some of the grades available. The plates are available in both hot rolled and cold rolled finish. Chequered plates, flats, strips, blanks, rings, plain sheets, rolls, foils and coils are available. Pickling, Heat treatment, annealing, electroplating, cutting, rolling, forging, bending, anodising, minor fabrication details and polish are done as well.
Amardeep Steel Centre produces the super austenitic SS 904L
Apart from the other alloys, metals and their products, Amardeep Steel Centre is a leading manufacturer, supplier, exporter and stocks the SS 904L plates. Not only that, WNR 1.4539 plates, Alloy 904L plates, UNS N08904 plates, SS 904L SUS 904L plates, X1 MicroCu 25-20-5 plates, INOX 904L plates, ASTM A240M 904L, AISI 904L, 2RK65 plates and various other variants according to different standards are available as well.
The alloy SS 904L or UNS N080904 can be said to be a super austenitic variant of stainless steel that is used for usage in moderate to high corrosion resistance areas. A wide range of process environments can be benefitted by the use of this alloy. The steel has a combination of high chromium and nickel content. Molybdenum and copper are present as well. This ensures that the steel is very good at resisting corrosion. The alloyed chemistry indicates that there is 25% of nickel and 4.5% of chromium in the mixture.
What are the benefits of SS 904L?
Taking all these manufacturing details into consideration, the 904L offers good resistance to chloride stress corrosion and cracking resistance. The pitting and general corrosion resistance are superior to that of 316L and 317L molybdenum enhanced stainless steel variants. The alloy had been originally designed to stand firm in environments with dilute sulfuric acid.
The SS 904L offers great resistance to the inorganic acids including hot phosphoric acid. Most of the organic acids do not have a reaction as well. The Stainless Steel 904L is easy to weld and can be processed in the standard fabrication shops. The firm provides a wide range of this steel variant and it is one of the many grades that can be availed at the firm. It has good resistance to the pitting and crevice corrosion. Intergranular corrosion is also prevented by this grade of stainless steel.
The effective corrosion resistance of the Stainless Steel 904L plates is because of the high nickel and chromium content. Neither oxidizing or reducing environments have much impact on these plates. Even severe corrosion conditions within the process industry would not affect the SS 904L plates. It is used in utility scrubber assemblies and even finds usage in the fertilizer production or the acid equipment plants. Coils of this alloy were first developed to withstand the environments containing dilute sulfuric acid and it is one of the few stainless steel variants that can resist temperatures up to 95 Degree F (or 35 Degree C) in atmospheres that have full concentration ranges of the acid. The structure, however, collapses above temperatures of 400 degrees C.
Specifications of the SS 904L available in Amardeep Steel Centre:
ASTM A240, A240M, A480, A480M, B625, B677, B673, B674, ASME SB625 are the standards available with the dimensions ASTM, ASME and API.
The sizes include 1000mm x 2000mm, 1220mm x 2440mm, 4' x 8', 1250mm x 2500mm, 3000mm x 6000mm, 2000mm x 4000mm and 6000mm.
The range includes 5mm to 150 mm.
Centreless Ground & polished, Cold Drawn and Polished Cold Drawn sheets are manufactured by the company.
the company specialises in perforated sheets, shim sheets and B.Q. profiles.
The hardness of the plates include soft, half hard, quarter hard, hard, spring hard and others.
The thickness of the plates ranges from 4.0 mm to 100mm.
The company offers SS 904L plates in the form of rolls, foils, coils, plain sheet, chequered plates, perforated sheets, flats, strips, blanks or circles, rings or flanges and strips.
Hot rolled plates (HR), cold rolled sheets (CR), SATIN (with plastic coating), BA NO (8), 2B and 2D are available.
Applications of the SS 904L plates:
The plates find applications in seawater cooling equipment, processing centres for sulphuric or phosphoric acids, condenser tubes, heat exchangers and others. They can also be spotted in the scrubber assemblies and fertilizer production equipment. It provides excellent resistance to the warm seawater and protects against chloride attacks. Its resistance is better than 304L and 310L in terms of nitric acid.
Amardeep Steel Centre send the best quality products manufactured with SS 904 to different countries like Sweden, Italy, Japan, Romania, Russia, Korea, China, Ukraine, Spain, Poland, Turkey, Sri Lanka, South Africa, Kuwait, Iran and other Europen and American countries.
---
Comments are disabled for this blog.
---