Benefits of Using Incoloy 825 Pipes & Tubes in Petrochemical
by Dinesh
---
Posted on November 30, 2018 at 03:30 PM
---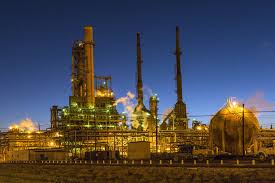 ---
Incoloy 825 Pipes & Tubes is used widely in the petrochemical industry. It is considered the essential material in this field. It offers exceptional corrosion resistance. Amardeep steel Centre is a one of leading manufacturer and supplier of Incoloy 825 Pipes & Tubes. They are predominant players of offering the quality of products to clients. You might also acquire discounts for ordering the bulk of products from the manufacturer. These kinds of pipes and tubes are available in several dimensions and grades. However, it will be accessible in other industries like oil, gas, food, medicine, machinery, paper and much more. It may also be used for packaging purpose which includes wooden boxes, special crates, bundle, and others.
Enhance Performance:
If you utilize this alloy material on the manufacturing process, then you might able to promote your business to the next level. It gives valuables solution to the investors of the product. The Incoloy 825 Pipes & Tubes allow you to increase the performance of manufacturing applications. It is a better way to develop applications by using various compositions. Besides, it helps to reduce the manufacturing cost of your applications. It solves various kinds of issues that occurred in the manufacturing process. It allows you to use in the petrochemical industry with no hassle.
Use the quality of The Product:
You might these kinds of Incoloy 825 Pipes & Tubes at an best price with standard specifications. All materials meet specifications like ASTM, ASME, and others. It supplies with premium quality to clients. It will be approved under the material test. Each and every product might overcome corrosion, pressure, and temperature. Manufacturers are a focus on to offer the quality of service to clients. It makes you utilize pipes and tubes on your required size to your industry. It also offers a beneficial solution for you. In the manufacturing, you can use superior quality of components to withstand on the temperature.
High Temperature:
It contains corrosion and oxidation resistance that suits to the tremendous platform. It has high-temperature strength. Incoloy 825 pipes and tubes are designed for a unique solution on precipitation or strengthening process. When you heat it then incoloy 825 pipes and tubes forms stable, thick and passivating oxide layer to protect the surface from any attack. It allows you to create numerous applications in the industry. It has a capacity to resist low temperature on the corrosion environments.
Reusable:
Mostly, Incoloy 825 Pipes & Tubes are accessed to reducing and oxidizing surface. It produces an extreme level of corrosion. It also used as reusable in many industries. Manufacturers of the alloy are serving it worldwide. It assists to balance alloy on intergranular corrosion. It exists in several specifications, size and thickness that allows people to choose the perfect size that suits their field. It has effective chemical properties to access on the moderate temperature. If you are searching to buy Incoloy 825 Pipes & Tubes at a best price, then you must have to contact an expert to order products at your affordable budget.
---
Comments are disabled for this blog.
---