What you really know about SS pipes & tubes
by Dinesh
---
Posted on May 21, 2018 at 07:00 PM
---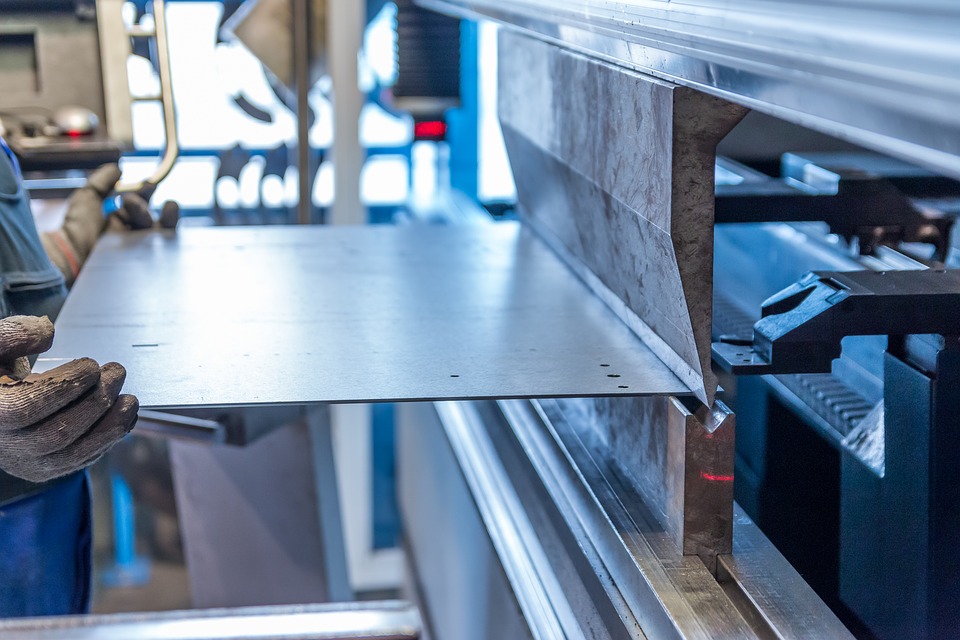 ---
These days, the usage of stainless steel pipes and tubes are highly used because it gives strength and durability. In every industry, the stainless steel tubes and pipes play a major role and it is used for many industrial projects. When choosing the SS pipes and tubes, the people have to know about its importance and manufacturing process. You can also check Pros and Cons of the metal and its properties. It takes from the carbon steel so that it gives tensile strength when manufacturing the stainless steel for a varied purpose. The process comes from tubing for hydraulic, pneumatic or industrial projects. They are overwhelmed so that it gives grades and chemical properties and organize with stainless steel tubing.
Besides, some facts tell about the stainless steel and they manufactured based on the requirements. Each and every industry requires a stainless steel that has the perfect solution in case of a metal process. The procedure is overwhelmed with alloy grades and includes chemical properties.
Strength and ductility:
In most cases, the stainless steel offers better strength and ductility by using mechanical properties. It is processed with tubing options and considers high temperature for manufacturing the stainless steel tubes and pipes. The process used to keep their high tensile and stress to rupture strength because it delivers stainless steel forever. It is very strong and retains walls of stainless steel tubes which is made up of thinner and give higher ductility.
Resistance:
When it is in a manufacturing process, the chromium, nickel, and molybdenum composition takes a necessary approach for working. This quickly delivers more resistance and corrosive elements taken at the erosion and high temperatures. Most stainless steels are designed due to the resistance and check its quality with placing high temperatures. It is considered as most tubes and highly used for stainless steel tubes. At a certain temperature, the stainless steel pipes and tubes have been monitored and resist accordingly.
Heat Treatability and welding capabilities:
Certain stainless steel alloys consider overall effects and thus have a perfect solution for getting treatability for industry needs. In addition to this, the carbon sheets are high strength and thus have benefits when it goes for a manufacturing process. It has good welding capabilities and used for shipbuilding and maritime applications.
Versatility:
Stainless steel pipes and tubers are works for an extensive range of applications. In fact, the SS tubes and pipes are having strength, ductility so it can be used for various industry purposes. It has a lower coefficient of friction that increases resistance for a variety of manufacturing process.
Cost-effectiveness:
When compared with other tubes and pipes, the Stainless steel has more appealing features. So, the pipes and tubes are widely used because it has high tensile and used for industry professionals. This can save your time and money because of their long service life. The stainless steel pipes and tubes make possible approaches for an extensive range of applications use for high end uses.
Manufacturing Process of Stainless steel Pipes and tubes:
With an advent of technology and development, the stainless steel pipes and tubes are continuously made for varied results. It has filled with metal or forges welding process when it comes to a manufacturing process. The procedure automatically takes rolled strips and includes forge wielding works for the circular cross-section with the funnel rolls.
A) Rolling and welding:
At first, the stainless steel strips are made to work throughout the quality for checking and trimmed at edges. It gives stainless strips passes via the rollers as per the required size. The tubes are filled with a mill and gradually converted into the tubular shape. This will pass through the weld trim edges and use the TIG welding process. The scraps and inside weld obtain usually think and removed instantaneously from the turbo machine level. This immediately rolled the pipes and tubes are formed in this rolling and welding process. As per the required size, the tubes can be filled for a further rolling procedure.
B) Cleaning and heating phase:
After the rolling of stainless steel pipes and tubes, the product cuts according to the required lengths depend upon the industry needs. It has given towards the subjected materials so that it removes the dirt accordingly. The process took a heat treatment that is given to remove the stress that may occur due to welding and formation process. It can be fitted with temperature recorders and controllers for getting a scalable size for heating phase. This should consider the welding process before removing scales from the surface. The furnace is fitted with temperature and holds according to the formation procedure.
C) Cold drawing process:
In some cases, the required amount of mill directly feeds into the cold drawing process. With the help of cold operations, the process could be easily obtained at the desired size and thus have a better coating for pipes and tubes. The process begins to coat with oxalic as well as soap solution is taken as the best choice. This will give friction while cold drawing operation happens and consider for stainless steel tubes and pipes. The pipe can be drawn over the bench using die plugs. So, the cold drawing process involves desired size and coated with overall lubricants for reducing friction.
D) Completing process:
The drawn-out process gets completed, and then stainless steel pipes and tubes go for the cleaning process. It could pick according to the computerized ink jet marking machine to finish the pipes and tubes. Each and every pipe or tube is marked with grades of materials, size, heat number, and the stamp. With third-party inspection, the stainless steel pipes go for checking process and followed by the packing and dispatch. The applications are widely used so that one could bring forth the importance of stainless pipes and tubes. The manufacturing process takes the necessary role in getting proper dimensions and uses for extensive ranges. The process of stainless steel pipes and tubes are manufactured by the cutting edge process. So, it can be used for varied industrial purposes choose for testing and quality checks before getting into the market.
---
Comments are disabled for this blog.
---