Attention on Carbon Plates - ASTM A264
by Dinesh
---
Posted on July 24, 2018 at 12:30 PM
---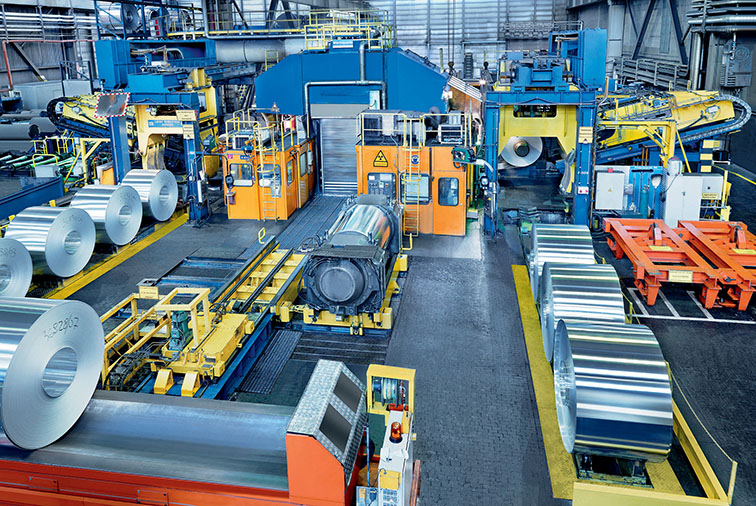 ---
The ASTM A264 Carbon Plates have been used for Low Alloy Steel that is based on the integration and continue for industry needs. In addition to this, Amardeep Steel Ceentre's Carbon Steel is used to manage with specification and covers the requirements for the plate and includes carbon steel requirements for Stainless Chromium-Nickel Steel for pressure vessels. It has been taken at the right pattern and made by the open heart, electric furnace or basic oxygen process. This utilizes alloy cladding and metal is made up of metallurgically bonded to the base metal. Of course, the steel-clad plate shall be heat treated and thus deliver steel specimens undergo with tension test and shall be used for values. This includes tensile strength and yield strength taken at right steel materials for undergo bend tests and perform for various industries requirements. The Amardeep Steel Centre's steel properties have been gained as well as required values for shear strength and bond strength forever. This could analyze steel specimens taken at the right industry level.
Heating after the welding process
On the other hand, the shearing takes place and applied to the cladding materials use at right material side. They are positioned in case of plasma cutting and automatic cutting recommended to increase cutting accuracy. This, in fact, delivers standard requirements and carried out for shaping and welding process. Moreover, the shaping of ASTM A264 Carbon Plates normally consider the possible extent and recommended to take part in material features. It also increases tensile strength and could manage to improve spinning and pressing. This normally heated and requires much energy as its deformation resistance and spring back the Low Carbon Steel. With the help of mechanical cutting, it takes place and prepares edges with plasma cutting that may be used longer. This is sufficiently smooth and requires during shaping to restore ductility and toughness. Depend on the carbon plate thickness, the method usually grooves shape and denotes the welding process. It is necessary for cutting with latter case and it may remove scale with a complete grinder.
Heat treatment for carbon plates
This comes to preheating and includes austenitic stainless fewer carbon plates used for industrial growth. In case of clad steel, the welding base metal and first made with the cladding materials. At the same time, it brings forth attention infusing into the weld metal on the base metal. Moreover, welded joints are prepared for exhibiting properties and comparable to or better than cladding materials. In the case of austenitic carbon steel plates, it is common and restores performance by heat treatment after welding. If the cladding material is evolved, it is known for heating after the welding process taken at ASTM A264 Carbon Plates. It combines with cladding materials and includes chromium base Stainless Steel. This could weld metal on the base metal and from fusing into weld metals. These have been generally considered the proper heat treatment that usually governed with maximum extent possible. During shaping, the sufficient attention could be taken before cladding the metals for carbon plates. Besides, the scratches have been clad correctly and after forming, it gains for maximum resistance level.
---
Comments are disabled for this blog.
---