How SS904L Tube Can Help To Control Air Pollution?
by Dinesh
---
Posted on August 26, 2017 at 3:00 PM
---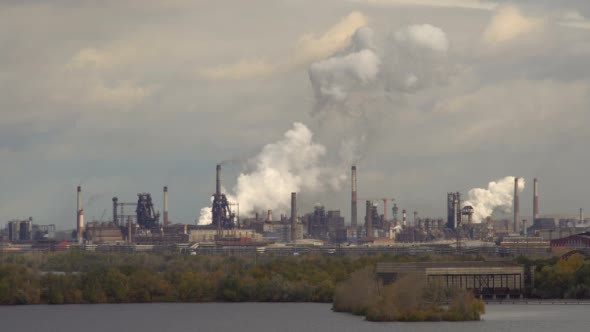 ---
SS904L Tube is one of the most popular options for different applications because it is the high-alloy austenitic stainless steel which has low carbon content so it can be perfect for our environment. This tube can be used under extreme destructive conditions. Now Amardeep steel centre a steel manufacturer offer quality Stainless Steel 904L Strips, Sheet as well as plates to cover customer needs that can perfect for different applications. In general Stainless Steel 904L developed with some unique characteristics that have the ability to withstand situations containing diluted sulfuric acid, now this stainless steel widely utilized under different conditions. Usually, SS904L tube offers great imperviousness to any other inorganic acids like it is perfect for hot phosphoric corrosive as well as natural acids.
904L stainless steel designed with unique chemical composition such as:
Cr 19-23%
Mo 4-5%
Fe balance
Ni 23-28%
Mn 2%
S 0.3%
N 0.1%
P 0.03%
Cu S 1-2.0%
Si 0.7% etc
Most importantly, 904L stainless steel meets typical manufacturing process so it can be recompensed choice for different applications that completely control air pollution.
Benefits:
Air Pollution Control
Pharmaceutical Industry
Pulp & Paper
Chemical Processing
Metallurgical Processing
Oil & Gas Production
Seawater & Brackish Water
Stainless Steel 904L Tube fittings highly preferred for complicated applications and the non-stabilized austenitic stainless steel 904L designed with low carbon content. At the same time the high alloy stainless steel Tube is also added with copper this will ensure its characteristics, in addition, to improving its resistance so it works well at all times. Overall, reducing acids like sulphuric acid, however this steel also resistant to stress corrosion cracking, & crevice corrosion so it is perfect for all weather condition
Air Pollution Control:
In general, Stainless Steel 904L tube is non-magnetic, so it works well at any point of time, most importantly; this tube also offers excellent formability, weld ability and toughness. Overall, it contains high amounts of expensive ingredients, including nickel and molybdenum so it controls air pollution and perfect for environmental conditions.
Tough
Weldability
Corrosion Resistance
Heat Resistance
Non Magnetic
SS904L tubes being used in different industries that include chemical, power generation, petrochemical, sensing oil, sense etc. widely this materials used for its large corrosion resistance, in addition to this, it has first rate machinability. Usually, Grade stainless steel 904L contains high amounts of important components like molybdenum and nickel so it can suit for different applications as well as covers the exact needs. Apart from that, protects environment air pollution so it is the main material that can be utilized by many industries.
In general, Grade 904L stainless steels are best options that any other steels available in the market today. These are the high purity steels come with low sulphur content. Of course, 904L steel also machined using the different standard method and serve better response under different stress corrosion cracking conditions.
---
Comments are disabled for this blog.
---