Uses of Stainless Steel 904L for Titan Watches!
---
Posted on July 3, 2017 at 4:30 PM
---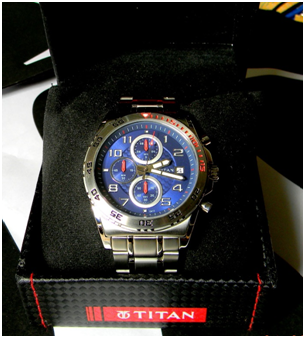 ---
Stainless Steel Grade 904L is an austeniticnon-stabilized stainless steel with low carbon in its composition. Copper is added to the alloy to improve its resistance to strong reducing acids, such as sulphuric acid.
The Stainless Steel Grade 904L also contains a good amount of expensive and rarecomponents or elements, such as nickel and molybdenum.
The chemical composition of SS 904L is as follows:
Grade

Carbon

Manganese

Silicon

Phosphorous

Sulphur

Chromium

Molybdenum

Nickel

Copper

904L

min.

max.

_

0.020

_

2.0

_

1.0

_

0.0450

_

0.0350

19.0

23.0

4.0

5.0

23.0

28.0

1.0

2.0
The mechanical properties of grade 904L are:
Steel Grade

Tensile Strength (MPa) min

Yield Strength

0.2% Proof (MPa) min

Elongation

(% in 50mm) min

Hardness

Rockwell B

(HR B)

Brinell (HB)

904L

490.0

220.0

36.0

70.0-90.0

150.0
Corrosion:
This Grade possesses excellent resistance to warm seawater and also from chloride attack. The high resistance in grade 904L against stress corrosion cracking is due to the presence of high amounts of nickel. The alloy is less resistant to nitric acid than grades 304L and 310L. This steel grade needs to be solution treated following cold working, to achieve maximum stress corrosion cracking resistance under critical environments.
Heat Resistance:
The molecular stability of this Stainless SteelGrade 904L collapses at very high or high temperatures, particularly above 400°C.
Welding:
Now, that we have learnt the mechanical properties and chemical composition, it's time to take a look into the uses or applications of both of these alloys.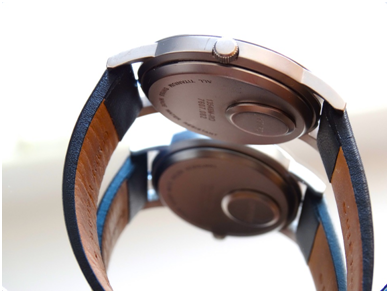 For Titan:
Even the though stainless steel gradients are supposed to prevent rusting and pitting from ocean salt water and sweat released on the wearer's hand, Titan found that excess wear in the case back threads and the Titan watch case from salt water seeping into the threads and sitting there undisturbed for years between the years of service watch. The minerals found in the ocean like Salt proved to be catalysts for corrosion and deterioration around the threads that hold the case back.
To prevent the premature deterioration of the watch, Titan moved to Stainless Steel 904L, a stainless steel with slightly higher nickel and chromium content. Stainless Steel 904L is also resistant to chloride, a potential cause for pitting and corrosion.
All Titan Watches stainless steel, platinum, and gold are made in the Titan factory.
Stainless Steel 904L is a harder and does not machine well than other steels used in watches. Titan also had to design their tools to work with the materials and it utilizes a huge 250 ton press to stamp the initial cases. In addition to the higher corrosion, rust, and pitting resistance, Stainless Steel 904L polishes quite well with the correct tools and the knowledge of welding. Brushed finishes of Stainless Steel 904L and they leave a small grain which is somewhat harder to scratch, although the watch strap scratches are almost entirely impossible to avoid.
Watch wearers who are sensitive to nickel might feel a difference wearing a Titan, but it has not been reported to be a wide spread issue.
---
Comments are disabled for this blog.
---