Are you looking for a reliable supplier of titanium sheet, titanium plate, and titanium coil? Look no further than Amardeep Steel, your one-stop-shop for high-quality titanium products.

We offer a wide range of titanium sheet, plate, and coil products in various sizes and thicknesses to meet your specific needs. Our titanium products are made from the highest quality materials and are tested to meet or exceed industry standards.

At Amardeep Steel, we understand that every customer has unique requirements, which is why we offer custom fabrication services to create titanium products that meet your specific specifications. Our team of experienced professionals can work with you to design and create the perfect titanium product for your application.
As a leading supplier of titanium sheet and other titanium products, we take great pride in our commitment to quality and customer service. We work closely with our customers to ensure that they receive the best possible products and services, and we are always available to answer any questions or address any concerns.

Titanium sheet is a thin, flat piece of material made from the metal titanium. Titanium is a strong and lightweight metal that is known for its excellent corrosion resistance, making it ideal for use in various industries such as aerospace, medical, and marine.

Titanium sheets can be manufactured in various thicknesses and sizes, depending on the intended application. They can be fabricated through several processes such as hot and cold rolling, forging, and stamping. Titanium sheets can also be coated with other materials such as ceramic or diamond to improve their wear resistance.

Titanium sheet is commonly used in the aerospace industry for aircraft components such as wings, fuselages, and engine parts. It is also used in the medical industry for implants, orthopedic devices, and dental implants. In addition, titanium sheets are used in the marine industry for boat hulls and other watercraft parts.

Some key advantages of titanium sheet include its high strength-to-weight ratio, excellent corrosion resistance, and biocompatibility. However, titanium can be more expensive than other metals, and it can be more difficult to machine and form due to its high strength and low ductility.

The density of titanium plates can vary depending on the specific alloy and grade. Generally, the density of titanium plate ranges from 4.43 to 4.5 grams per cubic centimeter (g/cm³), which is approximately 56% of the density of steel. The exact density will depend on factors such as the composition of the alloy, the manufacturing process, and the size and thickness of the plate. For example, commercially pure titanium grade 2 has a density of 4.51 g/cm³, while titanium 6Al-4V has a density of 4.43 g/cm³. It's important to note that titanium's low density is one of its key advantages, as it makes the metal lightweight and ideal for use in applications where weight is a critical factor. If you're looking for a reliable supplier of titanium sheet, titanium plate, and titanium coil, look no further than Amardeep Steel. Contact us today to learn more about our products and services and to request a quote.
Titanium Sheet, Plate & Coil Specification
| | |
| --- | --- |
| Standard | ASTM B265, ASME SB265, AMS 4900, AMS 4901, AMS 4902 |
| Material | Pure Titanium plate and titanium alloy |
| Type | Plate, Sheet, Strip, Coils, Foils, Flats, Clad Plate, Plain Sheet, Rolling Sheet, Rolling Plate, Flat Shim, Flat Sheet, Shim Sheet, Rolls, Blank (Circle), sheared, annealed, soft annealed, descaled, tread plate, Checker Plate |
| ASTM B265 Titanium Alloy Plate Length | 0-12mm or as required |
| Titanium Plate Width | 0-2500mm or as required |
| ASTM B265 Titanium Alloy Plate Thickness | 0.3 to 1200 mm or as required |
| CP Titanium Plate Process | Hot/ Cold Rolled |
| Titanium Plate surface | No.1, No. 2D, No. 2B, BA, No.3, No.4, No.6, No.7, 2B, 2D, BA NO(8), Cold rolled sheet (CR), Hot rolled plate (HR), SATIN (Met with Plastic Coated), No.1 finish hot rolled ASTM B265 Titanium Alloy Plate, 1D, 2B, No.4, BA, 8K, satin, hairline, brush, mirror etc. |
Titanium Plate & Sheet Chemical Composition
Titanium Grade

1
2
3
4
5
7
9
12

C Max

0.08
0.08
0.08
0.08
0.08
0.08
0.08
0.08

O Max

0.18
0.25
0.35
0.40
0.20
0.25
0.15
0.25

N Max

0.03
0.03
0.05
0.05
0.05
0.03
0.03
0.03

H Max

0.015
0.015
0.015
0.015
0.015
0.015
0.015

0.015

Iron Max

0.20
0.30
0.30
0.50
0.40
0.30
0.25
0.30

Al

...
...
...
...
5.5~6.75
...
2.5~3.5
...

V

...
...
...
...
3.5~4.5
...
2.0~3.0
...

Mo

...
...
...
...
...
...
...
0.6~0.9

Ni

...
...
...
...
...
...
...
0.2~0.4

Pd

...
...
...
...
...
0.12~0.25
...
...

Other Max

0.1
0.1
0.1
0.1
0.1
0.1
0.1
0.1

Total

Max

0.4
0.4
0.4
0.4
0.4
0.4
0.4
0.4
Titanium Sheet & Plate Mechanical Properties
Grade
Tensisle Strength
Yield Strength

Elogation in 2 in. or 50mm min.,%

Bend Test
Min
Min
Min
Min
Max
Max

Under 0.070 in. (1.8mm) Thickness

0.070 to 0.187 in. (1.8mm to 4.75mm) Thickness

Ksi
Mpa
Ksi
Mpa
Ksi
Mpa
1
35
240
20
138
45
310
24
1.5T
2T
2
50
345
40
275
65
450
20
2T
2.5T
3
65
450
55
380
80
550
18
2T
2.5T
4
80
550
70
483
95
655
15
2.5T
3T
5
130
895
120
828
...
...
10
4.5T
5T
7
50
345
40
275
65
450
20
2T
2.5T
9
90
620
70
483
...
...
15
2.5T
3T
12
70
483
50
345
...
...
18
2T
2.5T
Equivalent Grades of Titanium Plate, Sheet & Coil
Titanium Sheet
Grade
Specification
C.P.1, A70, 75A
AMS-4901 / MIL-T 9046, TYPE 1 COMP. B / C.P.1, DMS 1536
C.P.3, A40, 55A
AMS-4902 / MIL-T 9046, TYPE 1 COMP. A / C.P.3
6AL-4V ANN
AMS-4911 / MIL-T 9046, TYPE 3 COMP.C / AB1, DMS 1592
Titanium Plate & Sheet, Coil Types
Titanium 2B Sheet

Decorative 8K Mirror Titanium

Hairline Titanium Sheet

No.4 Titanium Sheet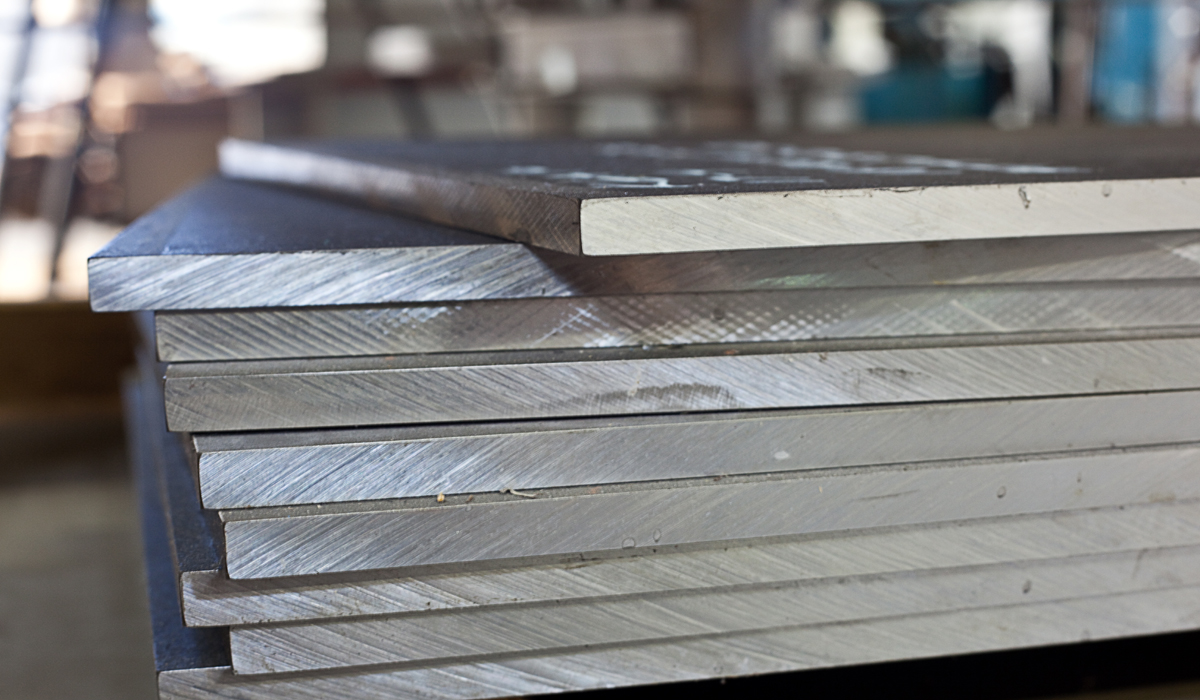 Titanium Plate

Titanium Sheet

Titanium Coil

Titanium Clad Plate

Titanium Strips

Titanium Shim Stock

Titanium Rolling Sheets

Titanium Flat Sheet

Titanium Rolling Plate

Titanium Flat Shim

Titanium Perforated Plate

Titanium Polished Plate

Titanium cold rolled sheet

Titanium hot rolled plate

Titanium Plate

Titanium Sheet
Titanium Plate Sizes
Titanium Sheet/Plate Stocked Sizes

Size (in inches)

Size (in mm)

.125"

3.18mm

.134"

3.40mm

.156"

3.96mm

.187"

4.75mm

.250"

6.35mm

.312"

7.92mm

.375"

9.53mm

.500"

12.7mm

.600"

15.9mm

.750"

19.1mm

.875"

22.2mm

1"

25.4mm

1.125"

28.6mm

1.250"

31.8mm

1.500"

38.1mm

1.750"

44.5mm

2"

50.8mm

2.500"

63.5mm

3"

76.2mm
Titanium Sheet & Plate Thickness
Tolerance over and under nominal thickness t (mm)
Width w (mm)
2.5<t <4.5
4.5<t <6.0
6.0<t <8.0
8.0<t <10.0
10.0<t <12.5
12.5<t <16.0
16.0<t <20.0
20.0<t <25.0
25.0<t <30.0
30<t <40.0
w < 1200
0.20
0.23
0.30
0.32
0.35
0.80
0.80
0.80
1.0
1.4
1200< w <1500
0.20
0.25
0.30
0.35
0.38
0.80
0.80
0.90
1.0
1.4
1500< w <1800
0.20
0.28
0.32
0.38
0.40
0.80
0.80
0.90
1.1
1.5
1800< w <2100
0.20
0.30
0.36
0.40
0.45
0.80
0.80
0.90
1.1
1.5
2100< w <2400
0.80
0.80
0.80
0.80
0.80
0.90
1.0
1.1
1.5
2400< w <2700
0.80
0.80
0.80
0.80
0.90
1.0
1.1
1.3
1.7
2700< w <3000
0.80
0.90
1.0
1.0
1.0
1.1
1.3
1.4
1.8
Dimensions Chart Of Titanium Plate
| Plate Surface finish | Gauge (in) | Width (max in) |
| --- | --- | --- |
| 2B – Cold rolled, heat treated, pickled, skin passed Plate | 10–24 | 72* |
| 2D – Cold rolled, heat treated, pickled plate | 12–24 | 60 |
| BA Mexinox only | 18–28 | 48 |
| Polished plate (not brushed) | 11–24 | 60 |
| Temper rolled plate Mexinox only | 13–29 | 48 |
Titanium Plate Metric Dimensions
| Plate Surface finish | Thickness (mm) | Width (max mm) |
| --- | --- | --- |
| 2B – Cold rolled, heat treated, pickled, skin passed plate | 0.25–8.0 | 2032 |
| 2D – Cold rolled, heat treated, pickled plate | 0.4–6.35 | 1524 |
| 2E – Cold rolled, heat treated, mechanically descaled plate | 0.4–8.0 | 2032 |
| 2R – Cold rolled, bright annealed plate | 0.25–3.5 | 1524 |
| 2H – Work hardened plate | 0.4–6.35 | 1524 |
| Polished, brushed plate | 0.5–4.0 | 1524 |
We have supplied Titanium Plate & Sheet, Coil Products to the following cities:
Cairo, Kanpur, Kuala Lumpur, Perth, Vung Tau, Jamshedpur, Milan, Chiyoda, Algiers, Bengaluru, London, Visakhapatnam, Ernakulam, Los Angeles, Bogota, Jeddah, Sharjah, Dallas, Courbevoie, Petaling Jaya, Thiruvananthapuram, Al Jubail, Gurgaon, Ankara, Seoul, Lahore, Toronto, Faridabad, Singapore, Chennai, Navi Mumbai, Haryana, Sydney, Colombo, Mexico City, Ulsan, Secunderabad, Busan, Lagos, Pune, Jaipur, Muscat, Kolkata, Geoje-si, Dammam, Aberdeen, Thane, Bangkok, Abu Dhabi, Bhopal, Kuwait City, La Victoria, Noida, Port-of-Spain, Moscow, Hyderabad, Nashik, Granada, Karachi, Indore, Manama, Atyrau, Tehran, Houston, Coimbatore, Dubai, Calgary, Montreal, Rio de Janeiro, Riyadh, Gimhae-si, Ludhiana, Santiago, Melbourne, Ahmedabad, New York, Ahvaz, New Delhi, Jakarta, Ho Chi Minh City, Al Khobar, Doha, Edmonton, Surat, Hong Kong, Hanoi, Howrah, Ranchi, Baroda, Brisbane, Chandigarh, Istanbul, Nagpur, Rajkot, Caracas, Vadodara, Madrid, Pimpri-Chinchwad, Mumbai
We exported Titanium Plate & Sheet, Coil Products to the following countries:
Norway, Nigeria, Namibia, Bangladesh, Israel, Gambia, Morocco, United Arab Emirates, Hungary, Turkey, Lithuania, Indonesia, Bhutan, Yemen, Trinidad & Tobago,Tunisia, Lebanon, Iran, Russia, Czech Republic, Taiwan, Japan, Australia, Nepal, Zimbabwe, Canada, Mexico, Qatar, South Korea, Belgium, Argentina, Ecuador, France, Finland, United Kingdom, Kuwait, Peru, Germany, Colombia, Estonia, Thailand, Singapore, Mongolia, Austria, Poland, Malaysia, China, Philippines, India, Hong Kong, Chile, Iran, Macau, Bolivia, Romania, Ghana, Poland, Vietnam, South Africa, Mexico, Sri Lanka, New Zealand, Kazakhstan, Bahrain, Ukraine, United States, Egypt, Oman, Afghanistan, Libya, Chile, Ireland, Serbia, Angola, Croatia, Jordan, Spain, Brazil, Sweden, Tibet, Saudi Arabia, Bulgaria, Azerbaijan, Italy, Costa Rica, Switzerland, Algeria, Portugal, Nigeria, Gabon, Puerto Rico, Slovakia, Greece, Pakistan, Iraq, Kenya, Venezuela, Belarus, Denmark, Netherlands